Institute for Women's and Children's Health Launched at The Lundquist Institute
New institute brings together renowned experts focused on biggest health concerns facing women and children
Thursday, March 5, 2020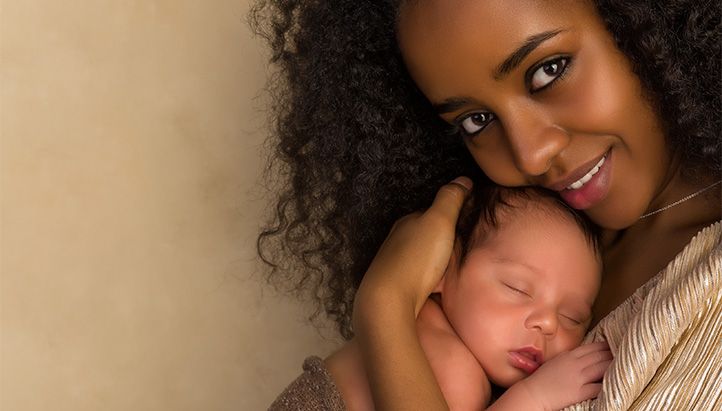 LOS ANGELES – Today, The Lundquist Institute, formerly known as the Los Angeles Biomedical Research Institute (LA BioMed), located at Harbor-UCLA Medical Center, held the inaugural meeting of its Institute for Women's and Children's Health (IWCH).
Focused on excellence in clinical and translational research related to women's care, pediatric health and the impact of pregnancy on child and adult health and disease, the IWCH brings together a multidisciplinary, trans-sectorial group of investigators with expertise ranging from public health to clinical medicine, as well as newer fields like translational science. Serving on prominent national and international scientific committees and publishing in leading journals, these investigators are world-recognized for their seminal work in newborn lung surfactant, neonatal transition, prenatal care, in vitro fertilization, urogynecology and developmental origins of health and disease (DOHaD).
The IWCH was founded by Drs. Mina Desai, Virender Rehan and Michael Ross—each noted for his or her experience and expertise in a variety of issues facing women's and children's health. Drs. Rehan and Ross will serve as co-directors of IWCH. 
"The IWCH represents the opportunity to develop synergy within The Lundquist Institute and collaboration with national and international colleagues to achieve scientific and clinical advances," said Drs. Desai, Rehan and Ross in a joint statement. "In addition to focused health concerns of women and children, several of our investigators explore the link between the maternal pregnancy environment and the ultimate health of children. With recent advances in fetal and newborn genetics and epigenetics, the study of what affects the maternal environment (e.g., nutrition, toxicant and pesticide exposure, societal stressors) is timely and highly relevant to our population."
The launch of the IWCH is a milestone for The Lundquist Institute's work on women's and children's health, which has been a pillar of the institute throughout its history, with numerous groundbreaking accomplishments over decades of work.
In 1960, The Lundquist Institute investigators achieved successful fertilization through artificial implantation of the ovum, which would lead to the fist ovum transfer, and thousands of live births subsequently. In 1974, Dr. Delbert Fisher developed the Thyroid Deficiency Test, which is now required for newborns in all 50 states and around the world. And in 1995, Dr. Iraj Khalkhali achieved advances in noninvasive detection of breast cancer at The Lundquist Institute. 
More recently, in 2013, Lundquist Institute investigator Dr. Ruey-Kang Chang developed the world's most compact, wireless, digital electrocardiogram for infants for screening of a deadly disease called long QT syndrome. And just last year, Dr. Rowan Chlebowski discovered that a low fat diet can increase survival rates of post-menopausal women suffering from breast cancer, a typical example of the type of research at The Lundquist that is saving and improving lives.
"The long-term goal of IWCH is to support, mentor, and collaborate with junior and mid-level investigators, so as to pass the baton of scientific excellence and achievement to the next generation of our investigators," said David Meyer, President and CEO of The Lundquist Institute.
The opening of IWCH is just the latest milestone in The Lundquist Institute's long legacy of advancing women and children's health, which has been a significant priority for The Lundquist Institute.  
"The ultimate mission of the IWCH is to provide better care for women and children" said Jody Spillane, Senior Vice President of Public Affairs at The Lundquist Institute. "Healthy pregnancy, healthy children and healthy grandchildren, is an investment in a healthy world."