LA BioMed to Honor Three of its Champions at 2016 Gala
Wednesday, February 3, 2016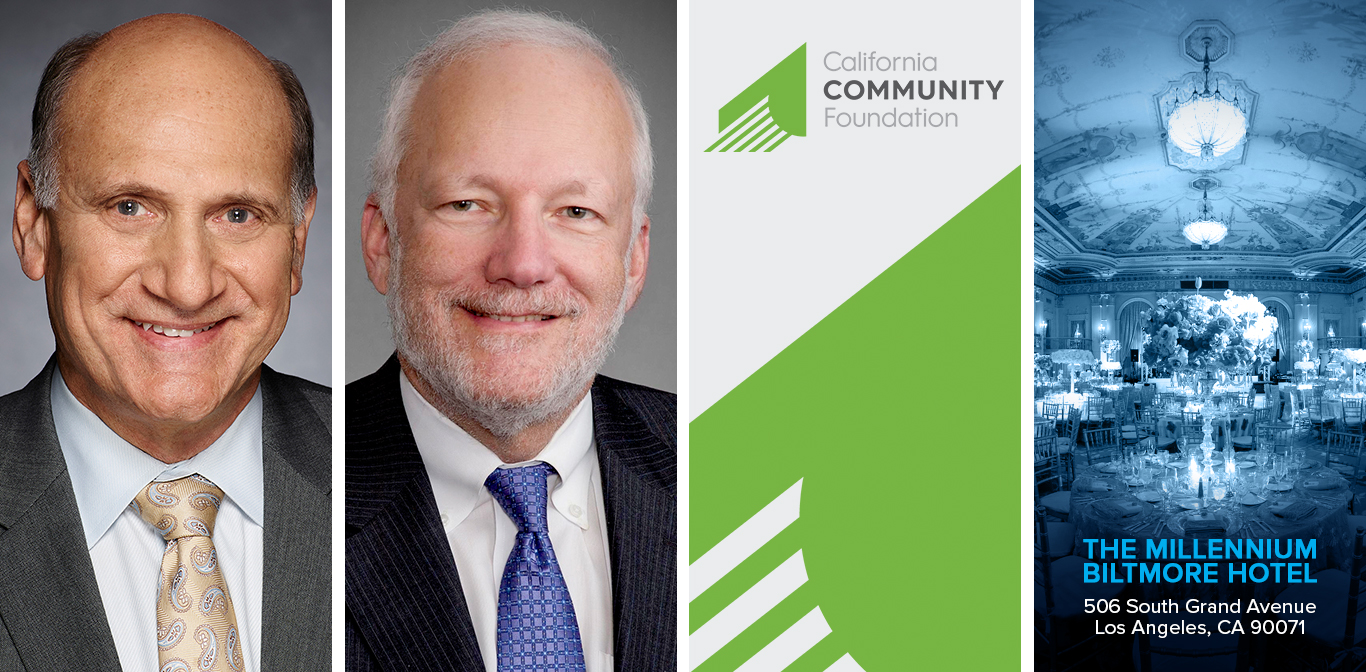 Three exemplary champions of LA BioMed, whose contributions continue to fuel discoveries that hold promise for patients around the globe, will be honored with Spirit of Excellence Awards at the nonprofit research institute's 2016 Gala on May 5 at the Millennium Biltmore Hotel in downtown Los Angeles.
LA BioMed will recognize Steve Nissen, senior vice president of legal and government affairs at NBCUniversal and emeritus chairman of the LA BioMed Board of Directors, and George J. Mihlsten, a partner with Latham & Watkins LLP law firm who has played a leading role in securing the future of LA BioMed, with Spirit of Excellence Awards.
The research institute also will honor the California Community Foundation and its president and CEO, Antonia Hernández, with a Spirit of Excellence Award for their strong support of LA BioMed.
"We thank the Spirit of Excellence award winners for being such strong champions of LA BioMed," said David I. Meyer, PhD, LA BioMed president and CEO. "They have supported the institute and its important research during critical times, inspiring all of us who work in the field of research to strive every day to improve the lives of patients across the world."
Nissen served as chair of the LA BioMed board of directors from 2011 to 2015. During his tenure, he raised more than $1.2 million to support the growth of research programs that have an impact on medicine on a global scale. His keen insight, thoughtful guidance and sound counsel have been critical during some of the most transformative years in LA BioMed's history. He has been a tireless advocate for LA BioMed and has introduced many valued friends to the organization.
Mihlsten's assistance was critical in securing a long-term lease for LA BioMed with the County of Los Angeles. The lease provides an 11.4-acre campus that will accommodate improved facilities and expanded research programs. As breakthroughs continue to occur, Mihlsten's involvement has an impact on both the future of LA BioMed and the future of health care. 
The California Community Foundation, with Hernández at the helm, has awarded more than $1 million to LA BioMed. One of the programs the foundation recently supported helps prevent blindness among patients with diabetes. The innovative work made possible with the California Community Foundation's philanthropic involvement has significantly improved health in the community.
"We hope you will join us in honoring our Spirit of Excellence awardees, along with the LA BioMed scientists whose work they support, by purchasing tickets to the gala or becoming a sponsor," said Meyer. "This is an exciting time for biomedical research, with many new discoveries on the horizon. It is also a time of extreme financial challenge. Our ability to pursue innovative research, make potentially lifesaving new discoveries, apply new science through meaningful community outreach and provide leading-edge scientific education is only possible with your support."
For tickets and sponsorship opportunities, please contact Lisa Bosnich, lbosnich@labiomed.org, 310-222-4240.
Click here for sponsorship opportunities