LA BioMed Researcher, Dr. Rossiter to Study Pulmonary Rehab in Underserved COPD Patients
Thursday, April 2, 2015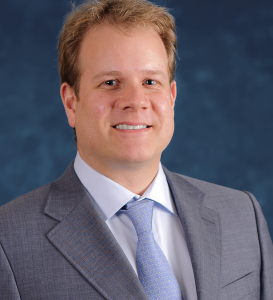 ATS Foundation and Breathe California Award Grant to Harry Rossiter, PhD
LOS ANGELES – April 1, 2015 –The ATS Foundation and Breathe California of Los Angeles have awarded $80,000 to Harry Rossiter, PhD, a lead researcher at the Los Angeles Biomedical Research Institute (LA BioMed), to study the effectiveness of pulmonary rehabilitation in reducing chronic obstructive pulmonary disease (COPD) symptoms in an underserved population in Los Angeles.
COPD is a progressive lung disease that makes breathing more difficult. It is the third leading cause of death in the U.S., affecting more than 24 million Americans, including 1.6 million Californians, and costing an estimated $50 billion a year. Pulmonary rehabilitation is a proven effective therapy for reducing COPD symptoms, hospitalization and healthcare costs.
Rehabilitation also is the most effective COPD therapy with benefits that far exceed those for all available drugs. Yet disadvantaged patients are often unable to access rehabilitation programs.
"The benefits of rehabilitation vary among individuals, so we will be using the state-of-the-art methods developed in our lab to study how rehabilitation affects each person," Dr. Rossiter said. "This study will be a vital first step in personalizing rehabilitation to maximize its effectiveness in improving the lives of COPD patients. Ultimately, the goal of the research is to improve outcomes in COPD and reduce healthcare expenditures. Not only is it important to produce new scientific insight into how rehabilitation benefits those living with COPD, but also to make a substantial impact on the lives of underserved patients."
The ATS Foundation (foundation.thoracic.org) and Breathe California of Los Angeles (breathela.org) provided the funding for Dr. Rossiter's research. The ATS Foundation has supported more than $11 million in grants to over 183 early career investigators conducting research in pulmonary, critical care and sleep medicine. Since 1903, Breathe California of Los Angeles has been dedicated to providing research, education, advocacy and technology to promote clean air and healthy lungs and to eliminate the causes of lung disease and reduce the suffering of those afflicted. Together, the ATS Foundation and Breathe California of Los Angeles are making strides towards a cure for lung disease. For more information, please visit: thoracic.org/research.