LA County Supervisors Approve Funding for LA BioMed to Help Stimulate Region's Biosciences Industry
Tuesday, October 4, 2016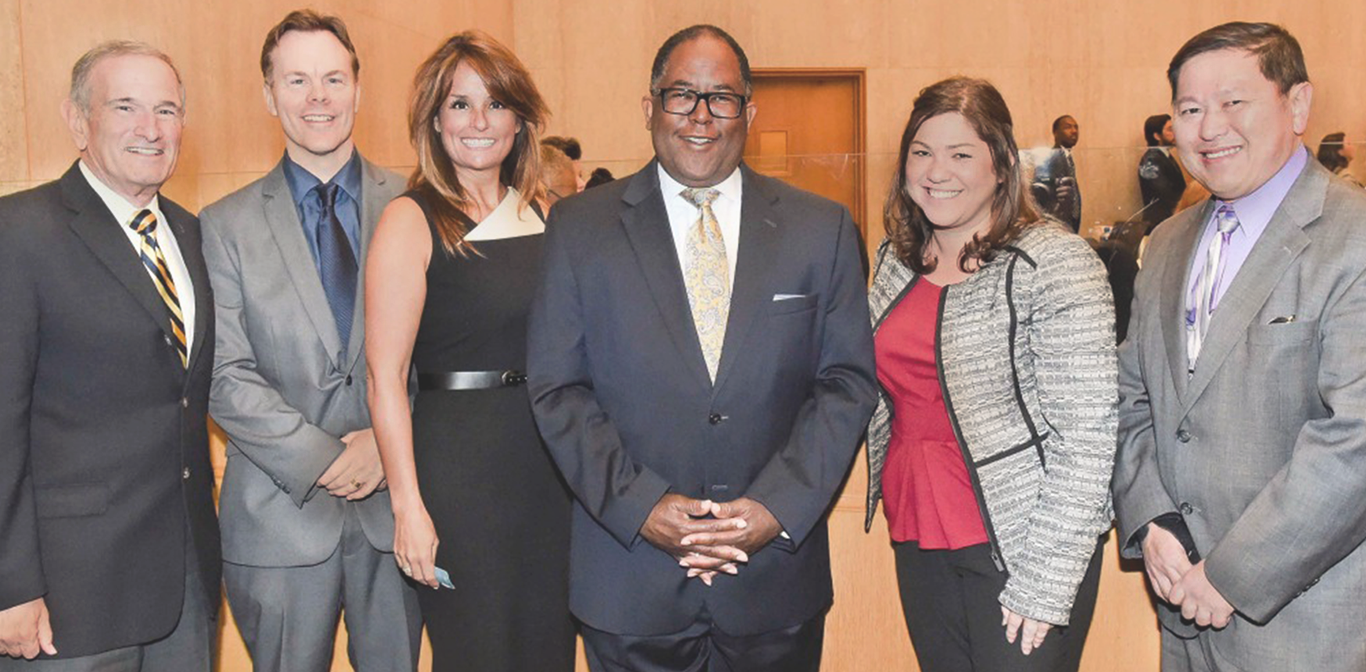 Funding to Help Create Incubator on Institute's Campus to Help New Businesses Thrive
LOS ANGELES – (Oct. 4, 2016) – The Los Angeles County Board of Supervisors unanimously approved $3 million in funding today to help pay for the creation of a biosciences incubator on LA BioMed's campus that will provide technical support and business services to help researchers bring promising new discoveries to market so the public can benefit from them.
"The construction of a bioscience incubator in partnership with LA BioMed with its long established record of accomplishments in the field of bioscience and life science would be a major milestone in the effort to retain and grow the bioscience industry in the County," according to the motion the supervisors approved on Tuesday.
LA County Supervisor Mark Ridley-Thomas, who's been a leader in efforts to build a strong biosciences industry in the county, proposed the $3 million funding for LA BioMed.
"With LA BioMed's successful track record and experience working with early-stage bioscience start-ups, it makes sense for the County to support their effort to ensure that new discoveries made in Los Angeles County remain here, along with the jobs they create," he said.
David I. Meyer, PhD, LA BioMed president and CEO, thanked the Board of Supervisors for approving the funding and Supervisor Ridley-Thomas for championing the funding and his continuing support of LA BioMed.
"We are so appreciative of this support and this vote of confidence in LA BioMed's ability to help researchers turn their discoveries into treatments and therapies that will benefit patients around the globe," he said. "LA BioMed has helped researchers form 10 companies in the past eight years alone, and those companies are developing solutions to infectious diseases, Sudden Infant Death Syndrome and numerous other deadly diseases and medical conditions. An incubator on the campus will make it possible to create even more jobs and more solutions for the world's healthcare challenges."
LA BioMed is planning to break ground later this year on a new research facility, where approximately 18,000 square feet would be dedicated to a bioscience incubator operated by LA BioMed. The development of bioscience incubators on the LA BioMed campus is a key recommendation of the draft Los Angeles County Bioscience Industry Cluster Development Implementation Plan prepared by the Los Angeles County Economic Development Corporation. According to the plan, the "shortage of functional incubators and wet lab space is a chief impediment to startup companies staying in Los Angeles to develop and commercialize their patentable innovations generated by county-based institutions."
Universities in LA County produce nearly twice as many graduates in bioscience-related fields each year than the San Francisco Bay Area. But those graduates tend to leave LA to find employment elsewhere in California or in other cities with bioscience clusters. LA's biosciences industry is scattered throughout the region, and it falls far short of San Diego and San Francisco in business development, essential early-stage funding and lab space.
"LA BioMed has a history of helping to bring new therapies to market, including ones that saved the lives of tens of millions of babies born prematurely and children with a devastating genetic disorder," said Meyer. "With the funding approved today, LA BioMed can build on its long history of fostering biomedical innovation by creating an incubator where early-stage biosciences companies can flourish."