Linking Muscle Dysfunction to Lung Disease: The Lundquist Institute Tackles COPD
Physical inactivity is best predictor of decline in COPD patients, US' 4th-leading cause of death 
Tuesday, February 18, 2020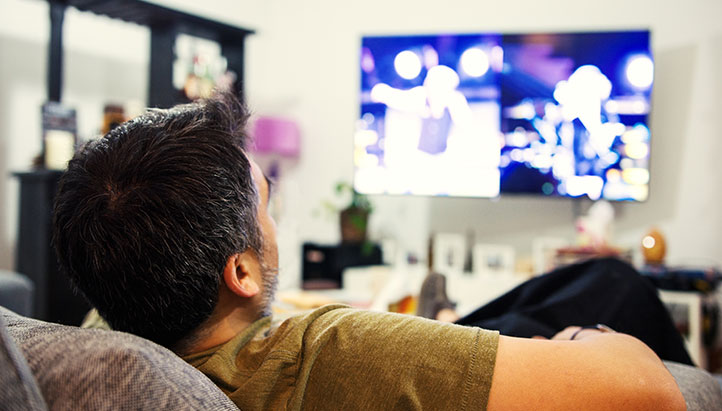 LOS ANGELES — Dr. Harry Rossiter, an investigator at The Lundquist Institute (formerly known as LA BioMed) was among the recipients of a $1.55 million grant award from the National Institutes of Health (NIH) to study muscle dysfunction in patients with chronic obstructive pulmonary disease (COPD), the fourth-leading cause of death in the United States.
COPD affects nearly 15.7 million people in the U.S. It targets the respiratory system, damaging the lung tissue and causing airflow blockage. However, lack of physical activity—not lung function—is the strongest predictor of health decline in patients with COPD.
A recent study identified that mitochondria in leg muscles—the cellular "powerhouse" that uses oxygen to make energy inside muscle cells—was roughly 40% lower in patients with COPD than those without it, even when including smokers. 
This NIH/R01 grant, a multisite award between The Lundquist Institute, the University of Rhode Island, and Brown University, will allow Rossiter and fellow researchers to follow-up with these patients after five years to identify the clinical, behavioral and molecular mechanisms that are associated with this decrease.
"I am deeply appreciative of this grant from the NIH, and am excited to get to work," said Rossiter. "It is critical to get to the root causes of this link between COPD and muscle dysfunction to bring relief to those suffering from this terrible disease."
The study will focus on determining how loss of muscle oxidative capacity progresses in COPD, and will answer fundamental questions about the nature of the associations among mitochondrial dysfunction, sedentary lifestyle, and overall poor outcomes in COPD patients. For the first time, investigators will monitor the rate of decline in lower limb skeletal muscle oxidative capacity over a span of five years.
"Dr. Rossiter's promising research could lead to real answers for the tens of millions of COPD sufferers worldwide," said David Meyer, PhD, President and CEO of The Lundquist Institute. "It has real translational implications, which is emblematic of the 'bedside-to-bench-to-bedside,' full-spectrum ethos of The Lundquist Institute."