The Los Angeles Biomedical Research Institute (LA BioMed) and BioLabs Launch Los Angeles Location
Tuesday, February 12, 2019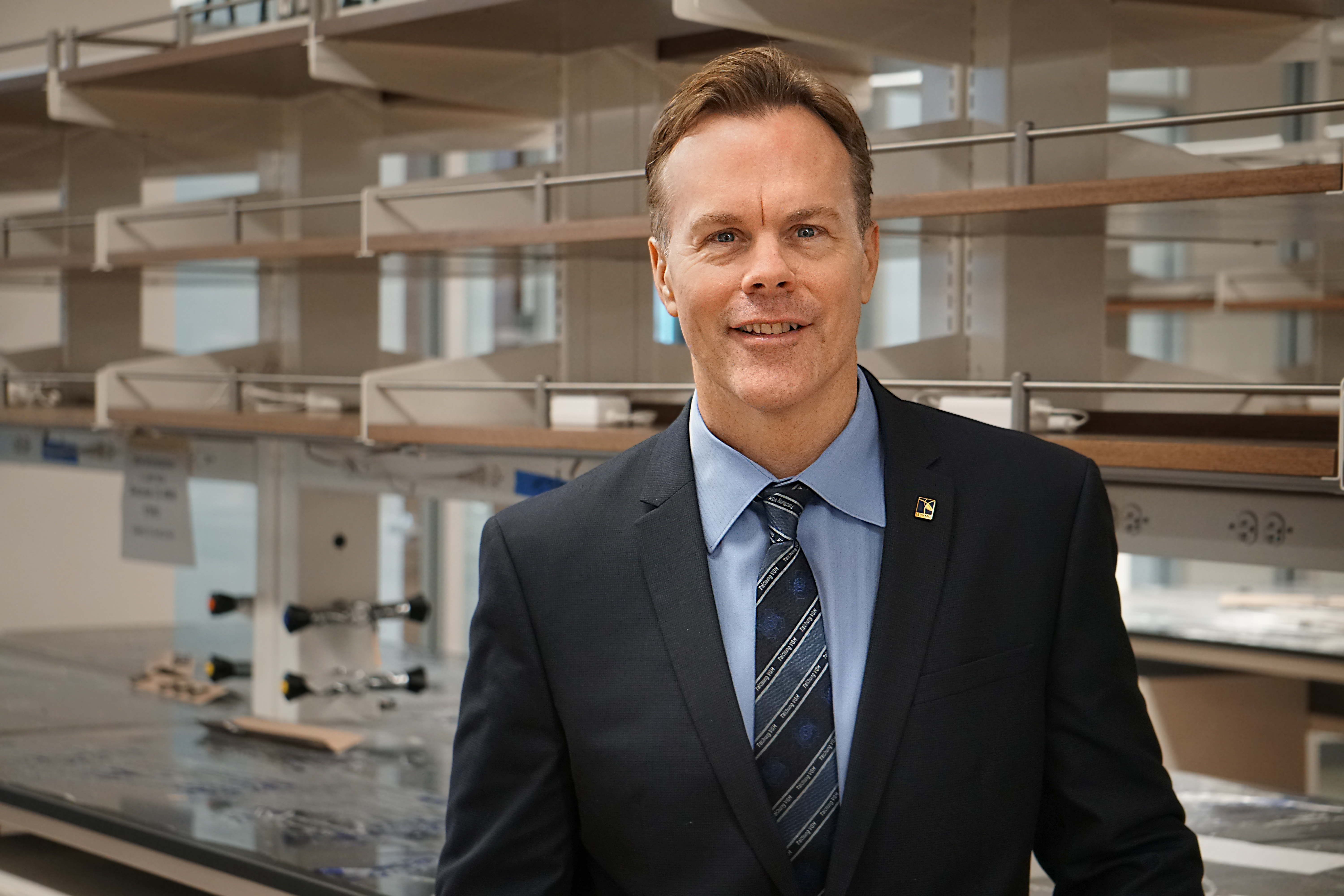 LOS ANGELES - The Los Angeles Biomedical Research Institute (LA BioMed) and BioLabs, a network of shared lab facilities designed to manage all aspects of operations for high-potential, early-stage life science companies, today announced the Spring 2019 opening of a new Los Angeles bioscience innovation center.
Uniquely designed to help startups go further and faster on limited capital investment, the BioLabs LA BioMed center will accommodate up to 30 new companies. It is currently accepting applications for bioscience startups with occupancy starting Spring 2019.
BioLabs LA BioMed is:
Located in a 78,000-square foot, $65-million research building at LA BioMed next to the Harbor-UCLA Medical Center in Torrance;
An 18,000-square foot facility that offers users access to state-of-the-art lab and office facilities, more than $1 million in shared scientific equipment, and world-class programming and events; and,
Premium co-working space that is designed to scale to a company's growth, whether a single lab bench or a suite of offices.
"The biotech ecosystem in Los Angeles is experiencing unprecedented growth, and we are thrilled to be working with the County of Los Angeles, BioLabs, and other stakeholders to offer this premium space for early-stage companies," said Keith B. Hoffman, Ph.D., Vice President of Business Development and Technology Transfer, LA BioMed. "With its excellent reputation and impressive track record, BioLabs is our partner of choice. Together, we hope to help drive the rapid growth of bioscience startups in the Los Angeles ecosystem."
"Over its 66-year history, LA BioMed has focused on research that can be translated into needed diagnostics, therapies and devices," said LA BioMed President and CEO David Meyer, PhD.  "We look forward to being able to assist startups, not just from LA BioMed, but from all over the region, to catapult LA County into a new and vibrant hub for bioscience in the U.S."
"LA BioMed has been able to attract a roster of highly innovative companies who will help make BioLabs LA BioMed the premier space for a biotech startup to launch, grow and create new job opportunities," said BioLabs President and CEO Johannes Fruehauf, M.D. Ph.D.
Los Angeles County contributed $3 million, a sum matched by philanthropists Melanie and Richard Lundquist, toward the construction of the new research building where the incubator is located.
"The incubator is the latest product of Los Angeles County's longstanding partnership with LA BioMed, one that will enhance the local ecosystem for startups and hasten the formation of cutting-edge life science companies," said Los Angeles County Supervisor Mark Ridley-Thomas, who led the effort to invest in the research building. "Not only will the incubator produce innovative technologies and treatments that can improve medical outcomes and potentially save lives, it will also create hundreds of well-paying jobs."
As with all BioLabs sites, the Los Angeles innovation center is designed by a team of scientists and entrepreneurs with decades of experience in business formation and startup success. The innovation centers offer flexible, fully-equipped and permitted shared (and private) lab and office spaces with inspired designs that foster interaction and collaboration. The centers also provide concierge service as well as technical and administrative support.
"The BioLabs LA BioMed location will build upon our success in Southern California, where we opened a site in 2016 that is now 100 percent occupied, as well as in other geographies," commented Susie Harborth, Chief Operating Officer of BioLabs, "The BioLabs LA BioMed site was designed to enable collaboration among like-minded startups, and we hope it will be an attractive home for both domestic and international companies who want to have a presence in the Los Angeles market."
BioLabs LA BioMed is part of BioLabs' growing network of facilities, which includes locations in San Diego, Calif., Raleigh-Durham, N.C., Princeton, N.J., Boston and Cambridge, Mass.; the San Francisco Bay Area, Calif.; Philadelphia, Pa. and New York, N.Y.