The Lundquist Institute Elevates Keith Hoffman to Senior Vice President of Business Development and Technology Transfer
Longtime business development executive to oversee incubator facilities and biotech park planning
Wednesday, January 29, 2020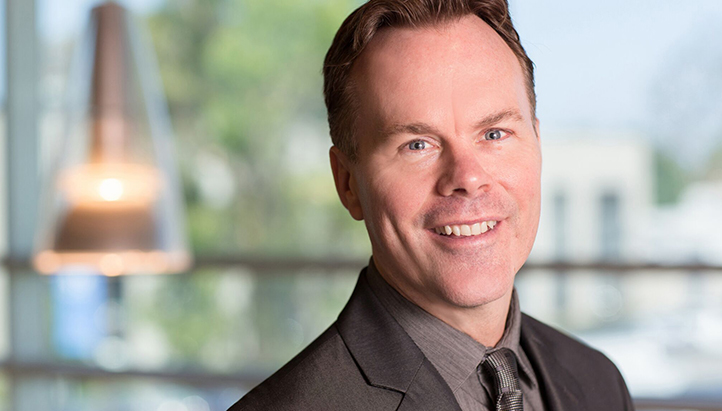 LOS ANGELES – The Lundquist Institute, formerly the Los Angeles Biomedical Research Institute (LA BioMed), has promoted Keith Bronson Hoffman, PhD to Senior Vice President of Business Development and Technology Transfer.
In his new expanded role, Hoffman will direct The Lundquist Institute's bioscience startup incubator facilities and the planned biotechnology park in addition to running the business development and technology transfer office. In his new role he will work closely with stakeholders and entrepreneurs in the bioscience community to make The Lundquist Institute into a premier bioscience destination in Los Angeles.
Previously, as Vice President for Business Development and Technology Transfer at the Lundquist Institute, Hoffman was instrumental in launching "BioLabs LA at The Lundquist," an 18,000 square foot incubator with the most advanced, state-of-the-art shared wet laboratory and office space facility in the Los Angeles region.
Hoffman brings with him more than 22 years of management experience in business and corporate development, as well as licensing, intellectual property, and analytics development. Prior to his work with The Lundquist Institute, he helped significantly alter the landscape of drug safety as Vice President of Advera Health Analytics. From providing a consumer-friendly database regarding drug safety to ranking the safety of medications based upon the costs of treating side effects they trigger, Hoffman participated in pioneering products which provide an entirely new way to look at the safety of FDA-approved medicines.
"Keith's active leadership on our team has been a major factor in accelerating our ability to attract entrepreneurs and innovations to campus, significantly expand our visibility in Los Angeles, and, translate important discoveries that drive future growth and discoveries," said The Lundquist Institute's President and CEO David Meyer, PhD. "He is the perfect person to fulfill this role as The Lundquist Institute enters a transformative phase as a Los Angeles leader in biomedical research." 
"While my role centers on running the business development and technology transfer office with a rightful focus on our amazing collection of investigators, inventions, and partnerships, my duties have expanded. Partnering with BioLabs and the, now thriving, Los Angeles bioscience community to increase both the quantity and quality of entrepreneurial endeavors at The Lundquist Institute is an honor," said Hoffman. "We intend to make The Lundquist Institute, and the broader campus we share with the Harbor-UCLA Medical Center, into a premier bioscience destination in Los Angeles. I'm elated to be part of those efforts."
Hoffman's promotion comes as The Lundquist Institute enters a new era following its recent name change, which followed a $70 million gift from philanthropists Melanie and Richard Lundquist. The institute also opened a $63-million, four-story, 78,000 square-foot research building earlier this year which contains the incubator, "BioLabs LA at The Lundquist."