Omega-3 Drug Vascepa Slows Progress of Heart Disease, New Study from The Lundquist Institute Shows
The Lundquist Institute investigator Dr. Matthew Budoff presented results at AHA conference
Study shows The Lundquist Institute is top-tier venue for pharmaceutical research
Tuesday, November 19, 2019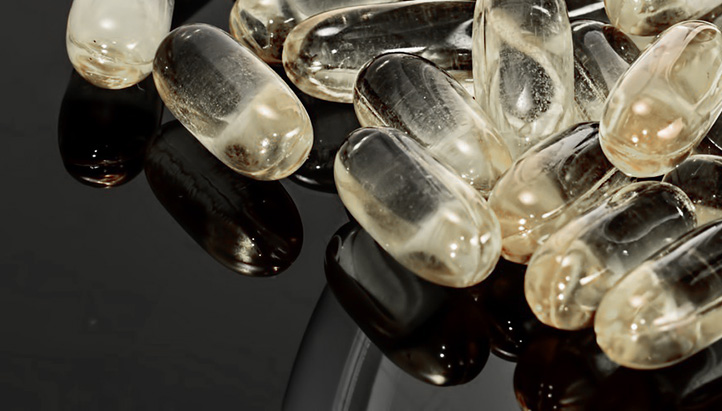 PHILADELPHIA — Findings from a new study provide a promising pathway toward reducing the impact of heart disease, as the data shows that Vascepa, a drug derived from omega-3 oils that is commonly used to treat hypertriglyceridemia, a disease that causes elevated fat levels in blood, also reduces the progression of heart disease.
Dr. Matthew Budoff, an investigator at The Lundquist Institute, presented the findings from the study, called "Effect of Vascepa on Improving Coronary Atherosclerosis in People with High Triglycerides Taking Statin Therapy (EVAPORATE)," at the American Heart Association's Scientific Sessions in Philadelphia on November 18. Data from the study showed that a dose of 4 grams per day of Vascepa significantly reduced plaque buildup in participants' arteries and reduced the progress of coronary atherosclerosis, a particular type of heart disease. Vascepa is manufactured by Amarin Corporation.
On November 14, a panel convened by the FDA recommended, on a 16-0 vote, to allow the use of Vascepa as an add-on therapy to lower the chance of high-patients with cardiovascular disease suffering from heart attacks and strokes.
"Vascepa represents an important new therapy in the fight to reduce the number one cause of death in America, among both women and men," said Budoff. "The results of the EVAPORATE study demonstrate a mechanism of benefit of Vascepa, with slowing of plaque progression over only nine months."  
Currently, patients prone to cardiovascular disease are given statin therapy, which by itself is not sufficient to fully address residual cardiovascular risk. The findings from Dr. Budoff's study provide a promising secondary tool that can be used in combination with statin therapy to further reduce the risk of heart disease, which remains the number one cause of death in the United States.
The randomized, double-blind, placebo-controlled study, conducted at The Lundquist Institute, evaluated the effects of icosapent ethyl, the active ingredient in Vascepa, on atherosclerotic plaque in a North American population of statin-treated patients with coronary atherosclerosis. Approximately 80 people between 30 to 85 years of age participated in the study.
The successful study demonstrates the ability of The Lundquist Institute to host other major studies as the lead institution. With its new state-of-the-art Medical Research Lab, The Lundquist Institute has first-class facilities to go along with renowned experts such as Dr. Budoff.
A previous study, called REDUCE-IT and published in the New England Journal of Medicine, showed that high-purity eicosapentaenoic acid (EPA) added to a statin reduced cardiovascular events by 25%. The EVAPORATE study followed up on those findings, using a widely available drug and a diverse base of participants representative of the population of North America, to better understand the potential mechanism of benefit.
Icosapent ethyl is currently approved and marketed in the United States as Vascepa as an adjunct to diet to reduce triglyceride levels in adult patients with severe (≥500 mg/dL) hypertriglyceridemia. Amarin has submitted a supplemental new drug application (sNDA) to the U.S. FDA for approval of a label expansion based on the landmark REDUCE-IT results. The Prescription Drug User Fee Act (PDUFA) target action date set by the FDA to act on the sNDA is December 28, 2019. Assuming FDA approval, Vascepa is positioned to become the first drug indicated to reduce persistent residual cardiovascular risk in statin-managed patients with elevated triglycerides (135 mg/dL or greater) and other risk factors for cardiovascular disease. 
"Dr. Budoff's work has the potential to improve the lives of countless patients who are suffering from heart disease," said David Meyer, PhD, President and CEO of The Lundquist Institute. "This type of wide-ranging impact is what The Lundquist Institute is all about."