Phoenix Nest and LA BioMed Receive Over $1.7 million to Develop Treatments for Devastating Childhood Disease
Tuesday, May 31, 2016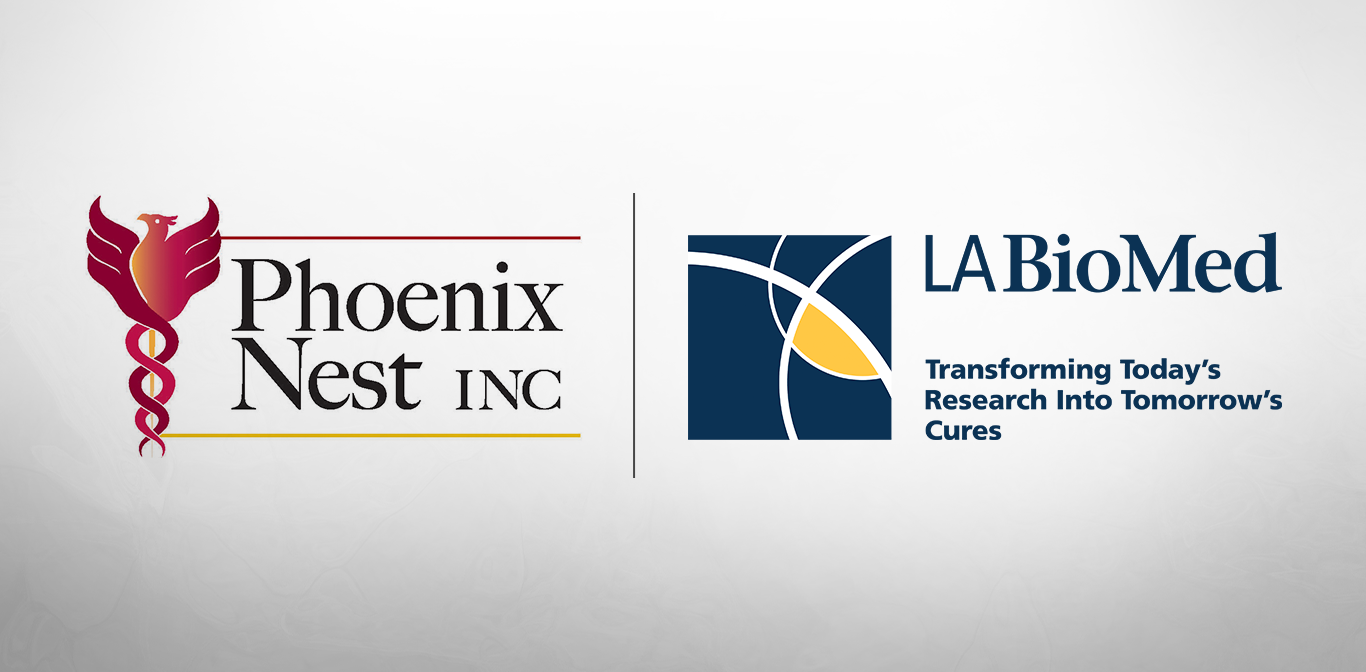 The National Institute of Neurological Disorders and Stroke recently awarded over $1.7 million in grant funding to Phoenix Nest, Inc. to continue its partnership with the Los Angeles Biomedical Institute (LA BioMed) to research the development of therapies for treating different forms of a devastating inherited genetic disorder, Sanfilippo disease, also known as MPS III.
MPS III disease is a progressive neurological disorder that is generally diagnosed in childhood and can lead to premature death. The new grants are for therapies to combat devastating brain disease due to MPS III types B and D.
Funding for work in MPS IIID is for recombinant enzyme therapy and is a Phase 2 Small Business Technology Transfer (STTR) award, following a successful $223,102 Phase 1 award. Phoenix Nest and LA BioMed were also awarded a Phase 1 STTR grant to develop a novel stem cell therapy for MPS IIIB syndrome. Both treatments have the potential to completely transform the care of children with MPS III disease, as no approved treatments currently exist for any type.
"We are pleased to continue our partnership with Phoenix Nest, Inc. in this important research to help children living with MPS III B and D. After promising results obtained in our first preclinical studies for an enzyme replacement for MPS IIID, we will next look at efficacy in a disease model with a goal of moving towards the clinic as quickly as we can," said Patricia I. Dickson, MD, LA BioMed lead researcher and director of the institute's MPS Research Laboratory.
Dr. Dickson has specific expertise in the development of intrathecal enzyme replacement therapies for treating MPS by replacing the missing enzyme through the patients' spinal fluid.
"We are very grateful to the National Institute of Neurological Disorders and Stroke for continuing to fund this project to find more effective therapies for MPS IIID, which is so debilitating to the patients and causes enormous stress for the families involved," said Sean Ekins, PhD, chief executive officer of Phoenix Nest, Inc. "The additional funding will be used to manufacture an enzyme for further testing. The research is seeking to develop a therapy that will limit or reverse the neurological damage caused by MPS IIID by delivering an enzyme, recombinant human alpha-N-acetylglucosamine-6-sulfatase (rhGNS), intrathecally to effectively treat the underlying causes of the neurologic symptoms of MPS IIID."
The National Institute of Neurological Disorders and Stroke also provided funding for development of a treatment for MPS IIIB. "This represents a novel approach to use stem cells to make the enzyme alpha-N-acetylglucosaminidase that is needed to achieve therapeutic benefit," said Dr. Dickson.
"Phoenix Nest, Inc. is solely focused on Sanfilippo syndrome, and we are honored to continue collaborating with Drs. Dickson, Tsui-Fen Chou, Michelina Iacovino and their teams so that we can develop multiple treatments for MPS IIIB and MPS IIID," said Dr. Ekins.