Technologies First Created at The Lundquist Institute Achieve 3rd FDA Approval in 5 Years
Tepezza™ is first and only FDA-approved treatment for Thyroid Eye Disease. Approval marks fourth FDA-approved product containing technologies created at The Lundquist Institute.
Tuesday, February 4, 2020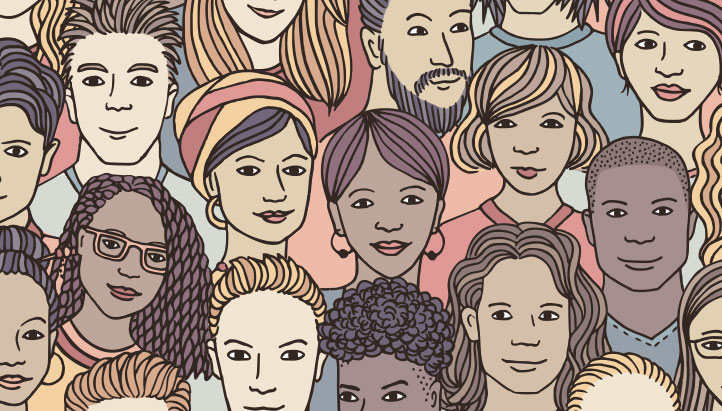 LOS ANGELES — The U.S. Food and Drug Administration (FDA) approved Tepezza™ for the treatment of Thyroid Eye Disease (TED) on January 21, marking the fourth FDA-approved product containing technologies pioneered at The Lundquist Institute, formerly the Los Angeles Biomedical Research Institute (LA BioMed), in the last 17 years—and the third in the last five years.
Tepezza™ (teprotumumab-trbw), a drug sold by Horizon Therapeutics, is the first and only treatment approved by FDA for Thyroid Eye Disease, a serious, progressive, and vision-threatening rare autoimmune disease. As the disease progresses, it causes serious eye damage, including proptosis (eye bulging), diplopia (double vision), blurred vision, pain, inflammation, and facial disfigurement—and in some cases, can lead to blindness.
Tepezza™ was developed in part by former The Lundquist Institute investigator Dr. Terry Smith, and the institute licensed the treatment to River Vision and Horizon Therapeutics to treat Thyroid Eye Disease. "This is yet another powerful demonstration of the impact of translational science. The exceptional researchers that are the core of The Lundqusit Institute study real-world problems and provide solutions that touch patients, worldwide," said Keith B. Hoffman, PhD, The Lundquist Institute's Senior Vice President for Business Development & Technology Transfer.
Tepezza™ becomes the fourth FDA-approved therapeutic product with technologies and methods conceived at The Lundquist Institute in the last 17 years—joining:
•   Aldurazyme, approved in 2003 to treat mucopolysaccharidosis type I; 
•   Kybella, approved in 2015 to reduce submental fat (double chin); and
•   Endari, approved in 2017 to treat sickle cell disease, becoming the first treatment for this disease approved by the FDA in more than 20 years, and the first ever safe enough for pediatric use.
"We are incredibly proud of Dr. Smith as well as all of our researchers for this latest milestone in The Lundquist Institute's history of innovation," said David Meyer, PhD, President and CEO of The Lundquist Institute. "Developing products like Tepezza™ that will improve thousands of lives is exactly what 'research with reach' is all about."
Tepezza™ is expected to be available in the United States in the first quarter of 2020.